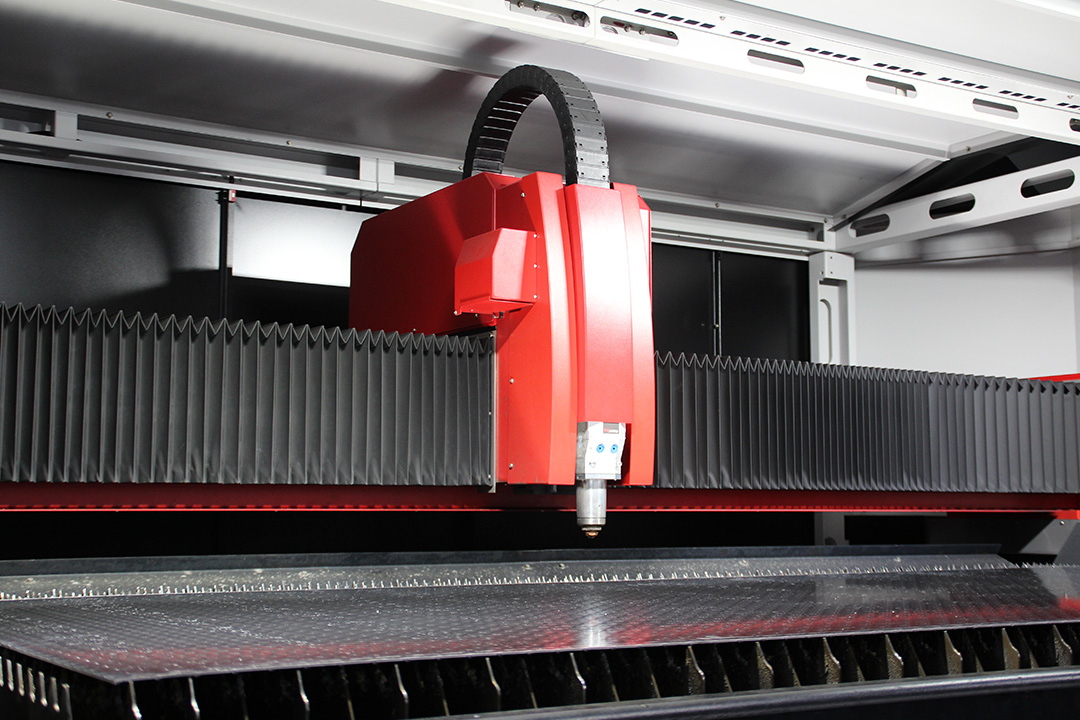 LASER CUTTING
Alloway Stamping became a leader in the laser cutting industry in May, 1987, with the purchase of our first laser. With one of the first industrial lasers in the Southeast, no one in our area has the experience we have to offer. Our two machines currently have capacities up to 3/4" Hot Roll Steel, 1/2" Stainless Steel, and 1/4" Aluminum. The lasers will cut a wide variety of materials including brass, copper, wood, various papers and plastics, and others. We can quickly answer any questions pertaining to the cutting abilities and material capabilities if needed.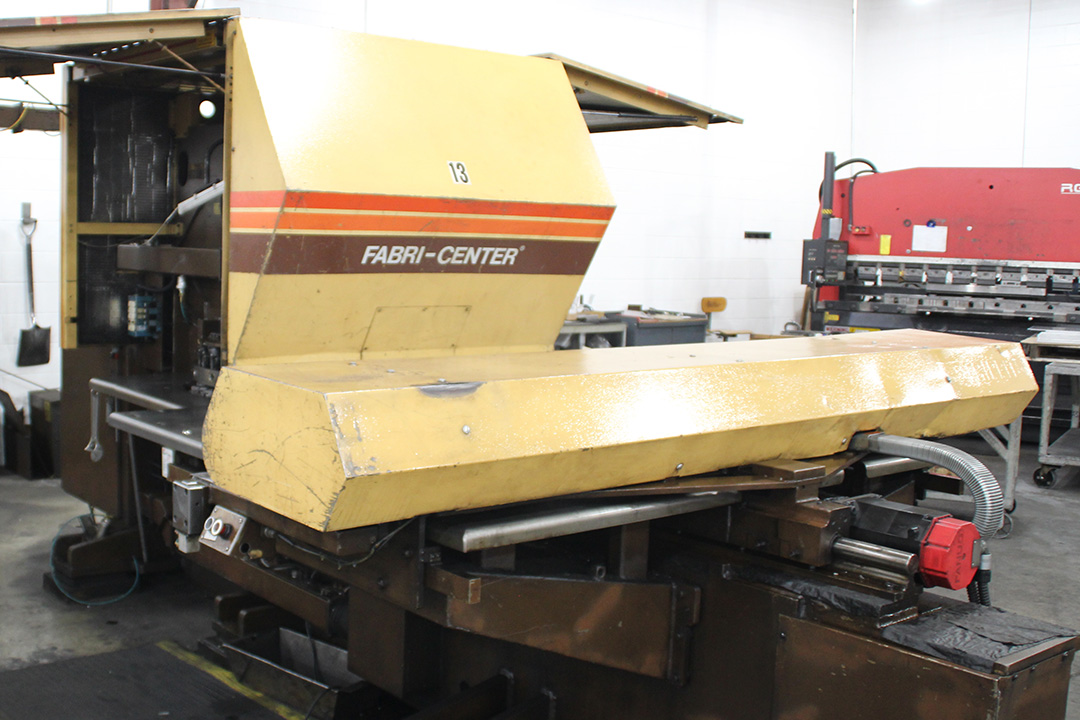 CNC PUNCHING & FORMING
Another important area of Alloway Stamping that allows the utilization of several types of machinery is our CNC Fabrication department. We have turrent presses with capacities up to 55 tons, brake presses with capacities up to 200 tons and 14' lengths, and precision shearing up to 10' lengths and 1/4" thick. Spot welding operations and other assembly processes are also performed in this area.
CONVENTIONAL STAMPING
Alloway Stamping has long been involved with conventional stamping operations. We manufacture specialty washers of all sizes, materials, and thicknesses. We also run a large variety of dies that make unique parts per customer requirements. Our conventional press capacities run from 2 tons to 300 tons. All our presses are hand fed using either flat bar, sheared sheet metals, or plate metals. In this department, we also have shears with capacities up to 3/4" Hot Roll Steel and 1/2 Stainless Steel in six foot lengths.
Our fully functional machine shop complements our stamping operation; building, repairing, and maintaining dies and hard tooling throughout the production of your parts.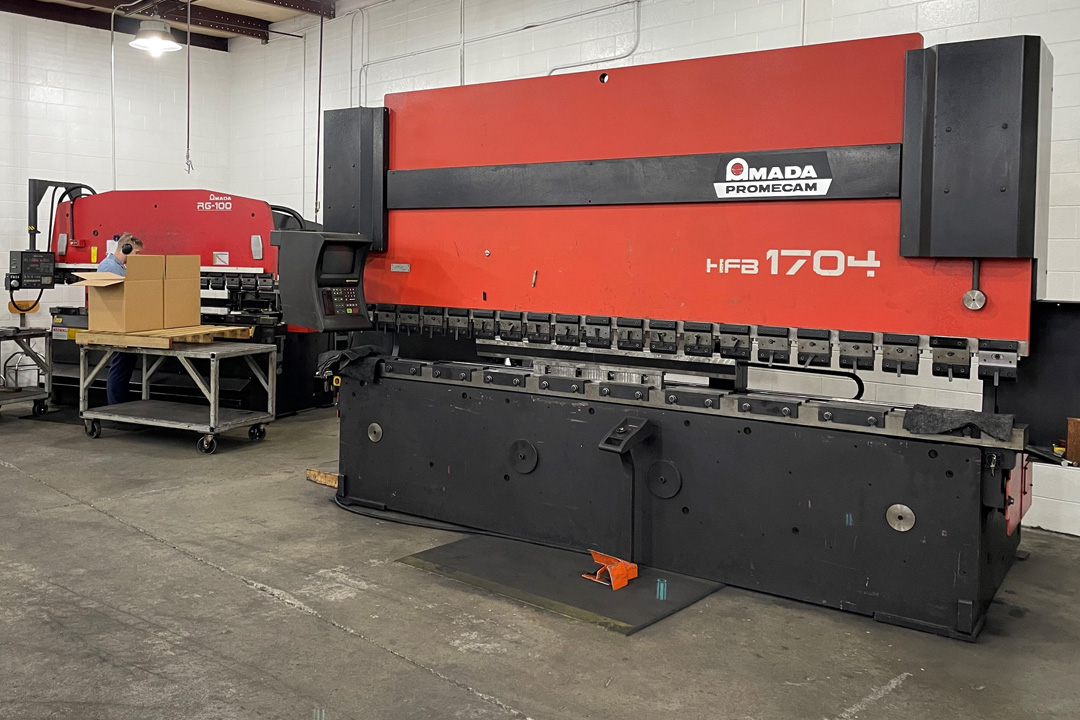 PRECISION BRAKING & FORMING
We can form some of the most intricate part designs in-house thanks to our years of experience in forming.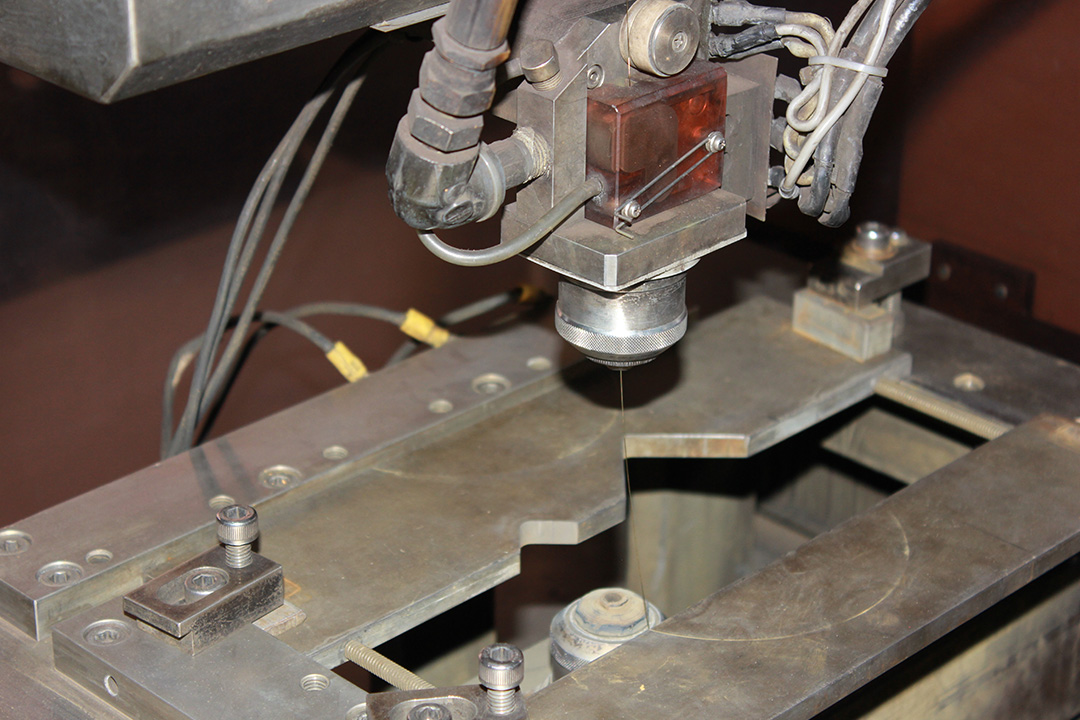 WIRE EDM
We offer Wire EDM machining in order to give our customers every possible option for making the right products.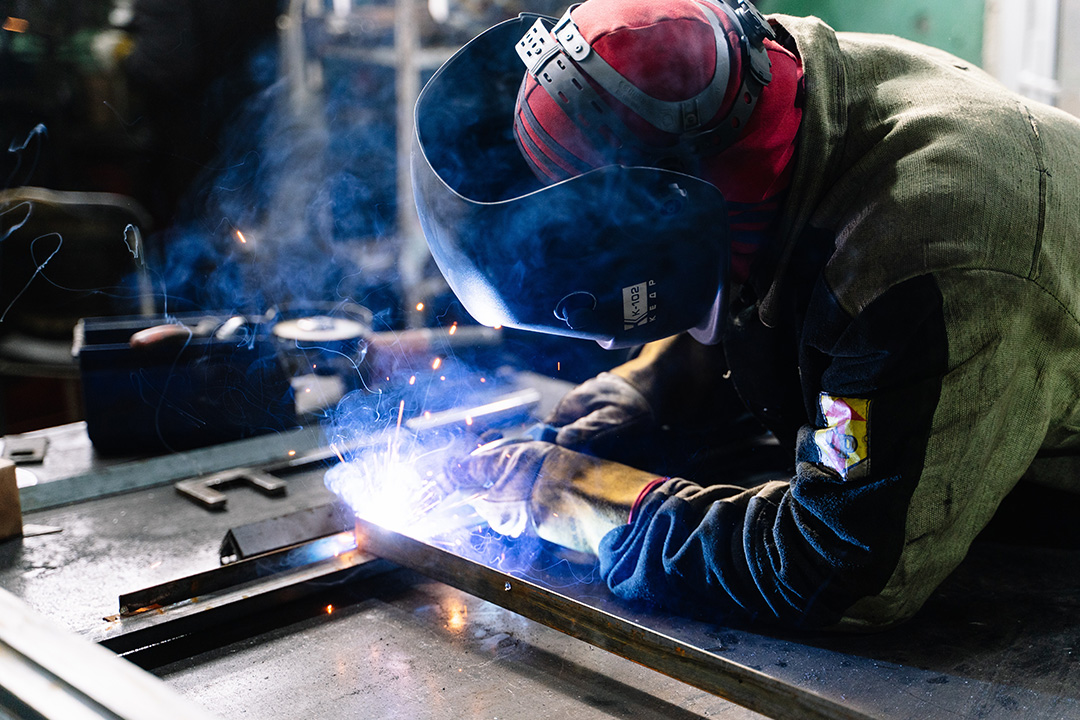 WELDING
We offer welding and finishing of welded surfaces, stud welding, and many other welding tasks to meet our customers' needs.